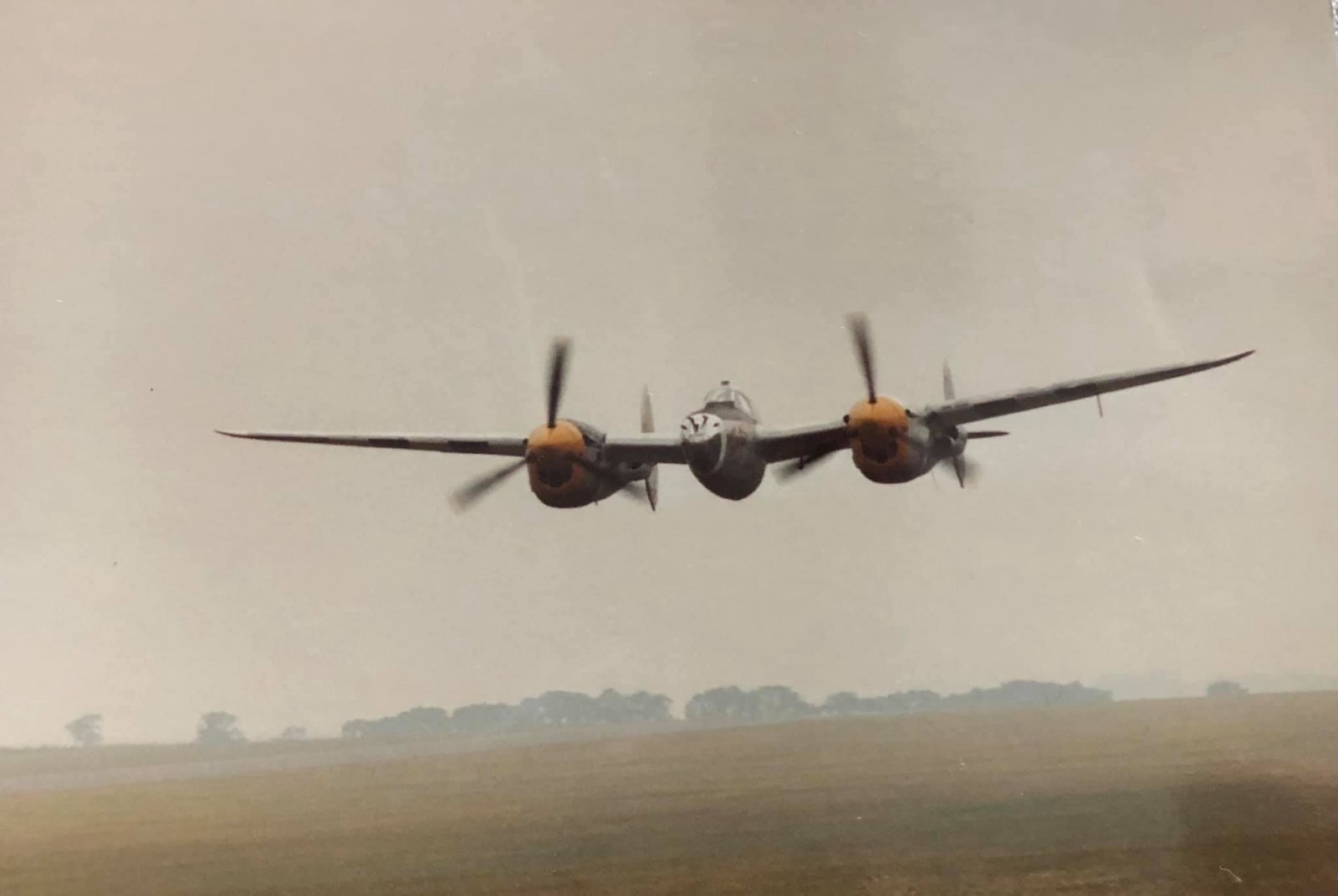 © Lex Lambert
Credit https://www.facebook.com/groups/oldflyingmachineco/permalink/10159158668882630
141013681_10164783060500074_7853359864348393382_o.jpg
---
---
Photos of Ray Hanna in P-51 Old Crow giving chase to Stephen Grey in the TFC P-38 Happy Jacks Go Buggy at the 1st Friends of the Fighter Collection members day. Early 90s.
These are copyright Lex Lambert from the OFMC FB page.
Credit
https://www.facebook.com/groups/oldflyingmachineco/permalink/10159158668882630
---
Photo Information for 141013681_10164783060500074_7853359864348393382_o.jpg
User Feedback
There are no reviews to display.